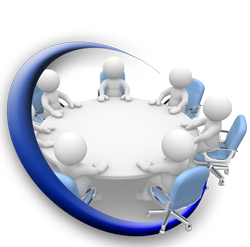 One of the items frequently requested by charter school leaders is more governance training and preparation for governing board members. As a result, the CSU makes itself available to conduct presentations for governing boards to talk about the resources available to charter schools and to provide a refresher course on the requirements of a governing board.
This presentation is intended for governing boards operating schools within the state of Florida. While this presentation does not meet the training requirements in Florida Statutes, this presentation does help Governing Boards better understand their statutory requirements as a governing board. The presentation will briefly cover the basic requirements of governing board members, and the resources that may be available to them (i.e. the CSU, trainings through the department, the state conference, CPALMS Charter, the Florida Consortium of Public Charter Schools, the Florida Charter School Alliance, etc.). There will also be a segment on Government in the Sunshine requirements. The presentation will be a way to open a dialogue among the board about the role of governance at the individual charter school, and provide an opportunity for the CSU to learn more about the needs of governing board members.
If you would like the CSU to attend one of your Board meetings, please call us at (727) 286-3185 or email cfuller@charter.support.