Because templates don't fit every situation.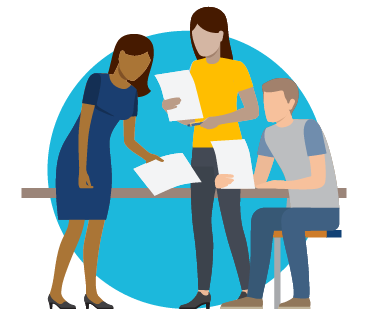 Consultations
Have an issue that would benefit from an outside perspective, or would you simply like feedback on how you might move your school to the next level? CSU consultants are available to meet with school leaders and boards to work through your school's particular challenges or to help you advance your mission in new ways. Click here to get in touch with us.
Presentations
CSU consultants are available for in-person and virtual presentations on a wide range of topics of importance to charter school leaders, including governance, establishing and reaching educational goals, facilities planning, and best practices in accounting and fiscal management.
Support Hotline
Can't find an answer to your question on this site? Don't hesitate to get in touch with us by phone or email. We are here to help. Just give us a call at (888) 677-9250, or email us: help@charter.support.
Extensive knowledge
"The Charter Support Unit and Building Hope have extensive knowledge when it comes to facilities and facility financing in Texas, which is one of the most challenging aspects to getting a new school off the ground." 
– Ryan York, Co-Founder and Co-CEO, The Gathering Place (San Antonio, TX)