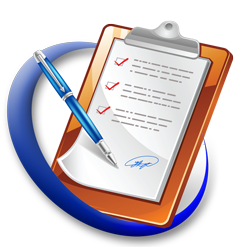 Operating a successful charter school is a lot of work.  It can be all-consuming for the school leaders. Occasionally school leaders can become so focused on the daily tasks that it is difficult to take a step back and look at the school with an objective perspective.  Sometimes school leaders want to find places to improve but need an outside opinion.  The Charter Support Unit will provide this outside opinion to schools prior to completing their first contract renewal with the district.
Once we receive a request form (below) to perform a school review, we will request several documents, such as the school's:
current Policies and Procedures
current operating budget
hiring process
enrollment process
marketing materials
The CSU will review the materials, and schedule a site visit. This site visit will last all day. We will spend time with the school's administrator, visit classes, observe various routines during the day (such as lunch, transitions, drop-off or pick-up, etc.). We will ask that the administrator plan to spend at least three hours with the CSU staff, and then allow us to speak with others or observe.   Afterward, a report will be written up about things that were observed that are going well, and things the school may wish to consider as they move forward towards their improving their operations.
Some of the items we may look at during our review are:
Board operating procedures
Policies and procedures
School budget
Accounting processes
Human resources processes
Payroll processes
Record keeping process

Emergency procedures review
ESE processes
ESOL processes
Student enrollment / FTE processes
Curriculum selection process
Daily operating procedures
If requested, we can also be available either in person or via teleconference to discuss the results of the recommendations with the Board of Directors.
If you would like to request an assessment, please complete our "Request for a Charter School Review" form below. If you have any questions about the process, please email Curtis Fuller to discuss the possibility.  Once you complete the form you can either email it to Curtis Fuller or fax it to (727) 286-3186.
School Review Request Forms: