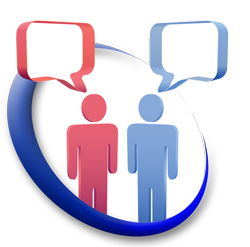 The mission of the Charter Support Unit (CSU) is to provide support primarily for new and start-up charter schools. The CSU is staffed with experts holding many combined years of experience in charter school administration. Their expertise extends into many areas required to successfully lead a charter school including governance, finance, personnel and curriculum issues. CSU consultants will try to understand each school's unique issues and provide practical advice for each inquiry.
Charter school leaders can request either an on-line or in-person meeting with a CSU consultant to discuss issues related to operating a start-up or new charter school. Some examples of issues that you may wish to discuss via this free consultation service include:
Review of Governance and Board of Directors requirements;
Review of Government in the Sunshine regulations;
Review and assistance with the implementation of accounting systems;
Review of Policies and Procedures documents;
Assistance with the development of RFPs for services;
Assistance with the review and selection of auditors and other service providers;
Review of financial data or programming issues;
Basic curriculum document reviews; or
General recommendations on how to deal with specific school operation issues.
Our preferred consultation method is to meet online in order to most efficiently utilize time and the available resources of the CSU. To meet online, the CSU utilizes the software service "Go To Meeting" which provides for face-to-face online meetings, telephone conferences, or the ability to share screens back and forth to review documents or materials without needing to incur the time or costs involved with travel. This service also allows us to meet with more schools and be more readily available to charter school leaders. However, if an online meeting will not work for you, we can also schedule a time to visit with you in person.
To request a meeting, please get in touch with us by calling either (888) 677-9250 or (727) 286-3185, or if we are online use the chat button on the bottom right corner of your school. You can also complete the form below and we will get in touch with you as soon as possible to schedule a meeting.